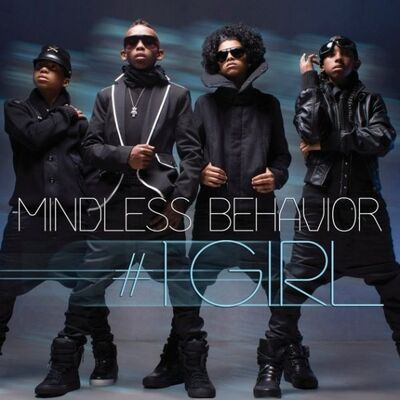 #1 Girl
is the debut studio album by American boy band,
Mindless Behavior
. The album was released on September 20, 2011 and debuted at #7 on the Billboard 200. The album also features Diggy Simmons. To date, the album sold over 290,000 copies, 5.5 million ringtones, and 845,000 singles while racking over 160 million views on YouTube.
Track Listing
Edit
1. Intro
2. #1 Girl
3. Hello
4. My Girl
5. Uh-Oh
6. Hook It Up
7. Missing You
8. Future
9. Gone
11. Mrs. Right (featuring Diggy Simmons)
Bonus Tracks
Edit
12. Kissing Games
13. I Love You
This is the band's first album.
There is only one artist featured on the entire album.
The album was released a day in Canada after it's release date in the United States.
Prodigy and Roc Royal are mainly the ones who are heard the most on this album as Princeton and Ray Ray don't have any verses on any songs on this album expect they mainly do background vocals for each song.
Ad blocker interference detected!
Wikia is a free-to-use site that makes money from advertising. We have a modified experience for viewers using ad blockers

Wikia is not accessible if you've made further modifications. Remove the custom ad blocker rule(s) and the page will load as expected.